My mission is about one thing…
To help you to be an amazing musician and live an extraordinary life in the process.
What this means to you is I'm focussed on helping you to maximize yourself for a greater purpose, how to gain skill in less time, how to know what you really want in your life, and how to take action to get it.
I'm sending you my book "Why Guitarists Fail", which is one of six ebooks you can download at no charge when you sign up for the Member Resource Library on my site. These books and the Membership will be paid products in the future so take advantage of this while I'm building out my site and developing learning resources.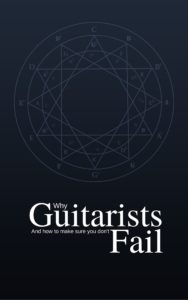 Here is what you get when you register for free:
In addition to the 6 ebooks there are scale diagrams, exclusive lesson recordings, songs, backing tracks and more.
Make sure you check your inbox. You will receive a confirmation and a welcome email shortly.
Make sure to follow the instructions in the confirmation email to ensure you get subscribed to the newsletter.
All the best,
Michael Breen